Skip to Content
Thank You for Considering Mezza Luna for Your Next Function
With multiple private rooms, we accommodate all parties, large and small. If you are responsible for organizing an event, let us do the work for you. We are confident that you will find both the perfect setting as well as exceptional service at our fine establishment. We offer a wide variety of ala cart and buffet menus for any and all types of functions. Any of our menus can be modified specifically for your event. Our Catering and Function coordinator is always available to answer any of your event questions or to make suggestions that may assist you in your decision-making process.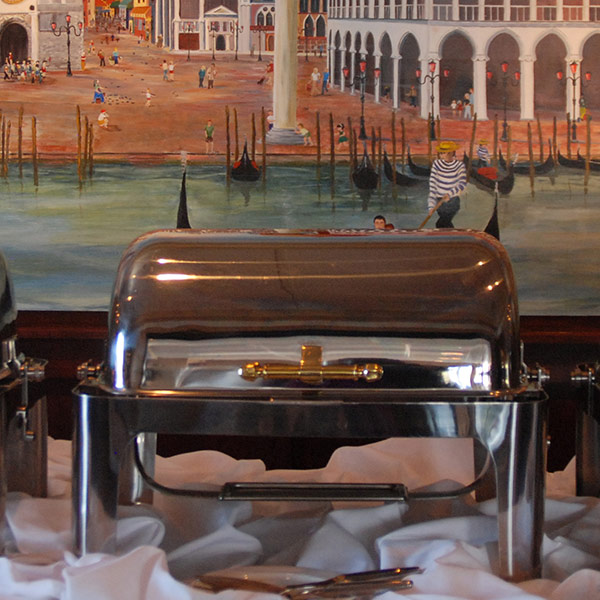 Banquets
Unfortunately, our function rooms are not available on Saturday evenings and therefore we do not book any private functions on Saturdays after 4 PM. We do offer our Venetian room for parties of 20 and function rooms are available on Saturday afternoons until 4 PM. We will accommodate large parties on Saturday evenings for our regular dining room and dinner menu. A large group will be sat at tables of 6 and 8 and you may have 1 check for the whole group or checks by each table. Sorry Cash bar is not available. Due to the number of rooms, we have to offer, your room will be determined and booked based on the menu and headcount that you provide. Rooms are non-negotiable unless you are prepared to pay the minimum booking fee, which is based on the capacity of the room. Please keep in mind none of these rooms are available on Saturday Evenings.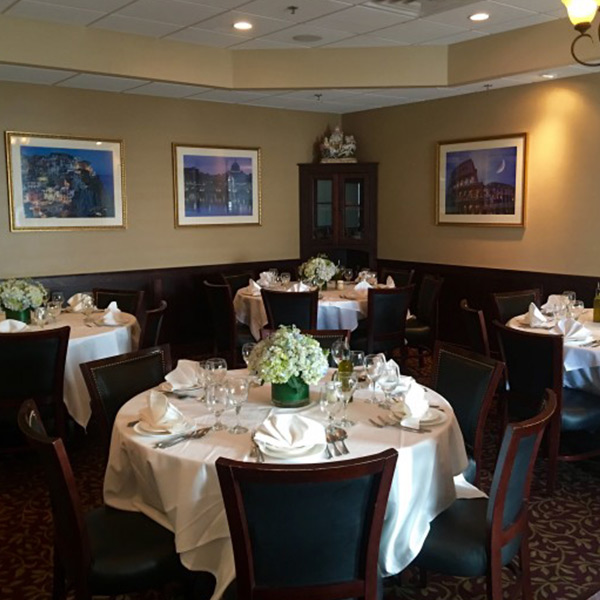 Rose Room
Lunch Minimum: 25 people
Dinner Minimum: 30 People
Maximum Capacity: 45 people with a buffet, 56 people if served from the full course menu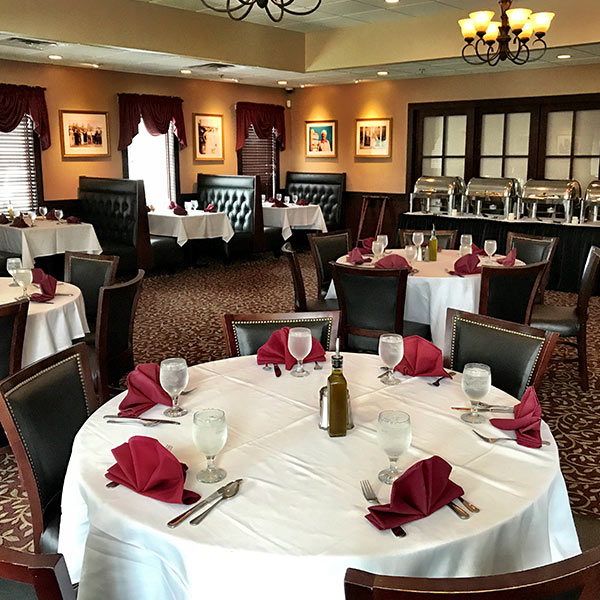 Banquet Room
Lunch Minimum: 50 people
Dinner Minimum: 60 People (Sunday-Thursday) 75 People (Friday)
Maximum Capacity: 80 People with a Buffet, 100 People if served from the Full Course Menu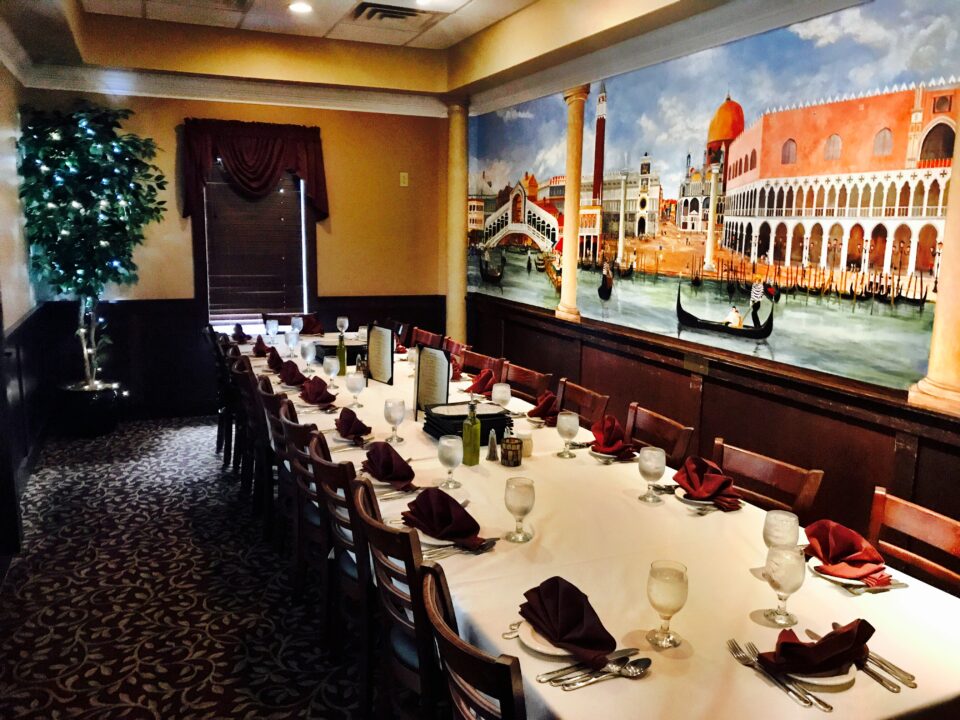 Venetian Room
The Venetian Room is one of our most sought-after private rooms and is available for 20 people. This room is booked on a first come first serve basis and does not require a deposit or a special menu, and can be reserved by simply calling the restaurant during normal business hours and making a reservation. The Venetian Room will not be guaranteed if your party is less than 20.